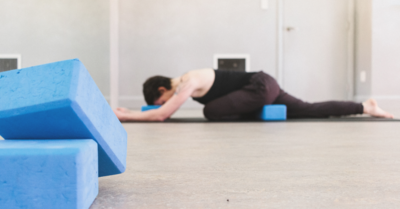 Exploring the 7 Archetypes of a Yin Practice - Befriending the Teacher Within
With Angela Baker
Lower Hutt Studio | Cost for 300 hour certification (all 4 modules): $4800 ($1200 per module) - special price only for 2021!
This module is part of our 300-hour yoga teacher training certification.

During the yin module, your days will be shaped by theory, practice and interactive conversation - shining a light on the functional approach to yin postures. Each of us are different - both skeletally and muscularly - which can alter the experience of a pose from one body to another. During this module, we celebrate these differences using posture variations, props and visualisations. So we can enhance our individual experience of asana through feeling and breath, as opposed to aesthetics.
We'll dive deeply into the 7 archetypes of yin yoga (based on Paul Grilley's functional approach), gaining an advanced understanding by breaking down each posture one by one. As the week progresses we'll layer these learnings with use of intention within a teaching environment - including meditation, theming and music - to help us dive deep and settle in.
Book online