View class descriptions
Online classes 24 September - 30 September
Previously purchased packages and memberships can be used towards attending our online classes. You will need to set-up your Mindbody profile if you haven't already. See link below on how to do this:
Instructions for creating/remembering your Mindbody login as well as FAQ.
LOWER HUTT MEMBERS:Want to use your pass for online classes? Email marketing@hotyogawellington.co.nz and we will set you up an online account.
All our online classes have been loaded under Hot Yoga Wellington Wakefield studio
Livestream classes must be booked 30 minutes prior to class start time and your invitation link will be emailed to you 15 minutes before the start of class. You will be muted upon entry into the class but feel free to unmute yourself at the end of the class to say hi! We encourage you to keep your camera on so the teacher can see you.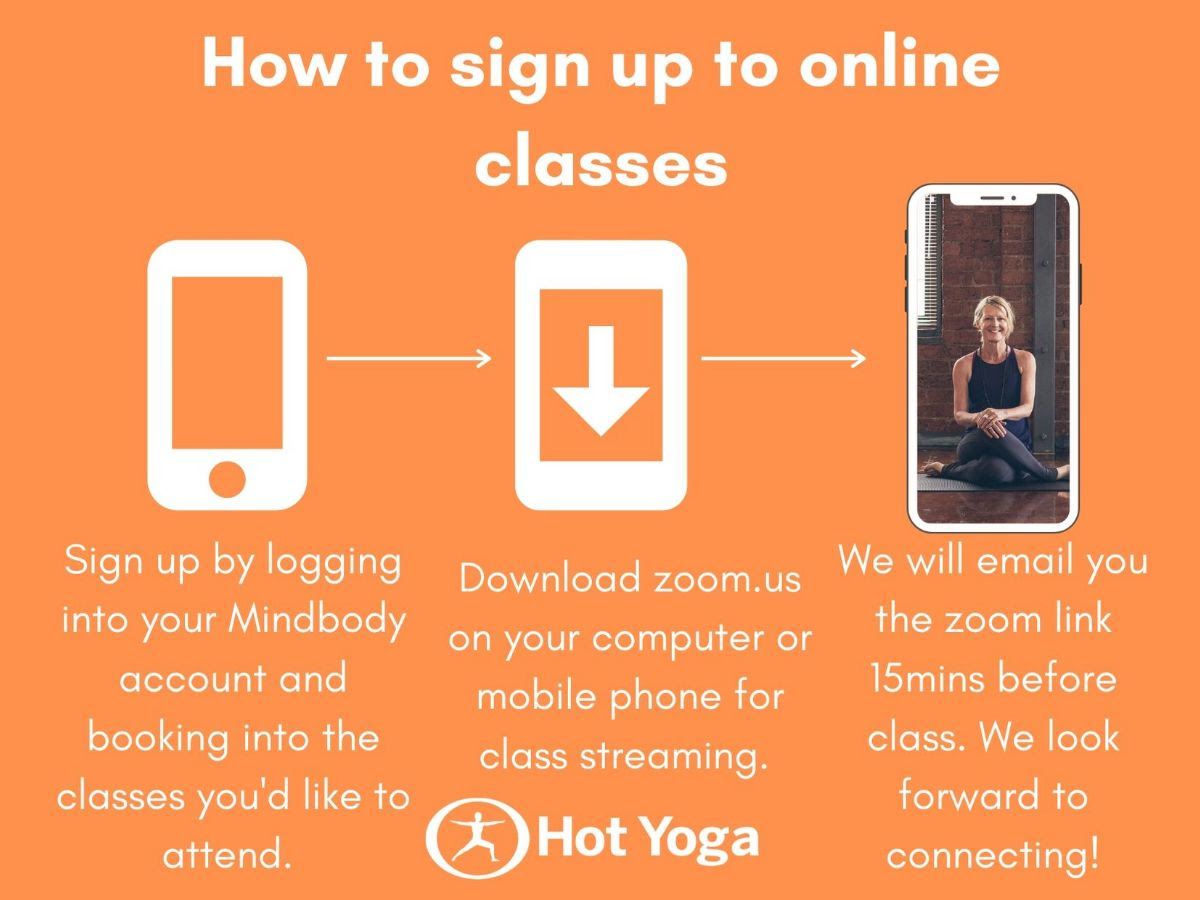 Thursday
7:00am Virtual Yoga - PV (45 minutes)
Shirley (45min)
Sign-up
Friday
8:00am Virtual Yoga - Hot (60 minutes)
Jemma (60min)
Sign-up
Saturday
Sunday
8:00am Virtual Yoga - PV & Meditation (75 minutes)
Annie (75min)
Sign-up
Monday
Tuesday
7:00am Virtual Yoga - PV (45 minutes)
Lotty (45min)
Sign-up
Wednesday
Troubleshooting Online Class Issues.
While some issues you may be able to sort yourself (forgetting your password), there will be many instances where you will need to contact us directly to adjust, create or merge an existing pass or membership. We are more than happy to do this so please email us at info@hotyogawellington.co.nz and we can help you out!