Family Yoga Class
Lower Hutt studio | $25 for TWO; $40 for FOUR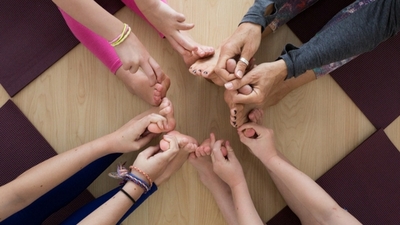 Bring the whanau for this one-off, UNHEATED yoga class with Jeanne from Kula Kids' Yoga. This class is for yogis (new & seasoned!) ages 7 and older - parents, grandparents, siblings, even your best friend! No yoga experience necessary, just a willingness to move and play.
We'll start with a short opening meditation and finish with a rest so you leave refreshed and ready for the weekend.
Class will be held at the Lower Hutt studio (21 Andrews Ave) on Saturday, 24 March from 11:30 - 12:30pm. Come see what kids' yoga is all about!
Cost per attendee:
ONE-$15
TWO-$25
FOUR-$40
Questions? Email us: kulakidsyoga@yahoo.com