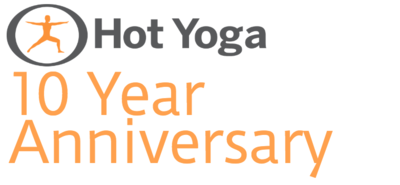 10 Day Celebration
for HYW 10 Year Anniversary
Wakefield
10 years have seen us grow 3 Studios,50 Teachers and over 70 Classes a week!
Now it's time to Celebrate with a 10-Day extravaganza!
Day 1: Lush Hot Happy Hour 
Day 2: Free Classes ALL day (All studios)
            Birthday Sampler (2 pm - Wakefield)
            10TH BIRTHDAY PARTY (3:30 - Wakefield)
Day 3: Mantra Meditation Evening
Day 4: Block party - Power Vinyasa with Shirley (Featherston)
Day 5: RnB Yoga with Maddi 
Day 6: Celebration of time and space (Free lunchtime Yin/Yang with Maria Gorham)
Day 7: Yin + Sound immersion with Zena (Optional Chakra balancing)
Day 8: Lush Hot Happy Hour
Day 9: Slowga Jams with Yoga Rhapsody 
Day 10: See You on the Yinside with Sam and LIVE ambient guitar-looping musician Michael Sutherland
NB: See each event for specific times and details. All events are either Koha or standard pricing. Please note that some events require you to reserve your space.