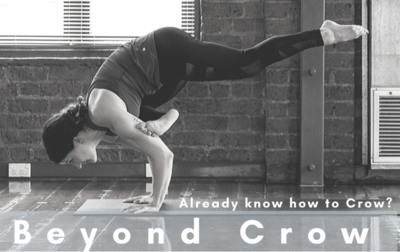 Beyond Crow (Lower Hutt) with Sam
Already Know how to Crow?
Lower Hutt | $39
Arm balances ask us to be brave and courageous. They also require strength, stability and proper alignment. Already know how to Crow? Come along and explore Crow variations and alternative Arm Balances weaved into an intentional yet playful flow, as we take flight and dare to be bold.
Room will be warm and space is limited.
Book online